People have a lot of mixed feelings about Valentines Day (according to an official poll of facebook messages), but I have to confess that I love it! I always have. My sister has the motto "in life, celebrate as many things as you can." So I go all in for holidays - flag day,
arbor day
, etc. I just want a reason to be happy.
This year is the first year Neil and I can't celebrate by watching Pitt play WVU (booo). But I have my lucky stars to thank because its also the year Die Hard 5 comes out! Hats off to my Dad's Christmas gift - a movie gift card for this purpose. What foresight and knowledge of my loves! (he even got us a gift card for the restaurant across the street - to make our valentines day complete!)
Yippie Ki V-Day!!
So if this is not a joyful day for you, maybe you have a chocolate allergy and a blah girlfriend,
I understand
and
you're not alone
.
In fact, here's our bracket club series results for the
top 64 break-up songs
- even if we all dislike the fact that Phil Collins didn't win.
*Did you know that Teddy Roosevelt's first wife and mother died on the same day, in the same house, on Feb 14th 1884?!?* So I'll also add,
it could be worse
.
There's a lot of love out there - romantic and otherwise - so maybe its a great day to dig deep and share it. Considering all the people that have been so amazing to me this year, my list of Valentines is just endless. I love you all quite a lot.
Its true.
I didn't get things together to send personal cards but please accept the following as tokens of my adoration (and thanks to the facebook friends that post links I can shamelessly reuse)...
As always, Puritan humor cracks me up
These kid's
honest valentines
are even funnier.
Of course I can't forget to say "a
Happy Anna Howard Shaw Day
to us all!"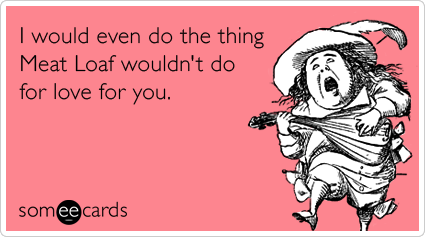 My personal favorite (Go Pens!)...
and here's
the best one
from last year.
Love Yinz!